APPLICATION FOR ACADEMIC YEAR 2023/2024:
OPEN FROM NOVEMBER 1, 2022
UNTIL JULY 31, 2023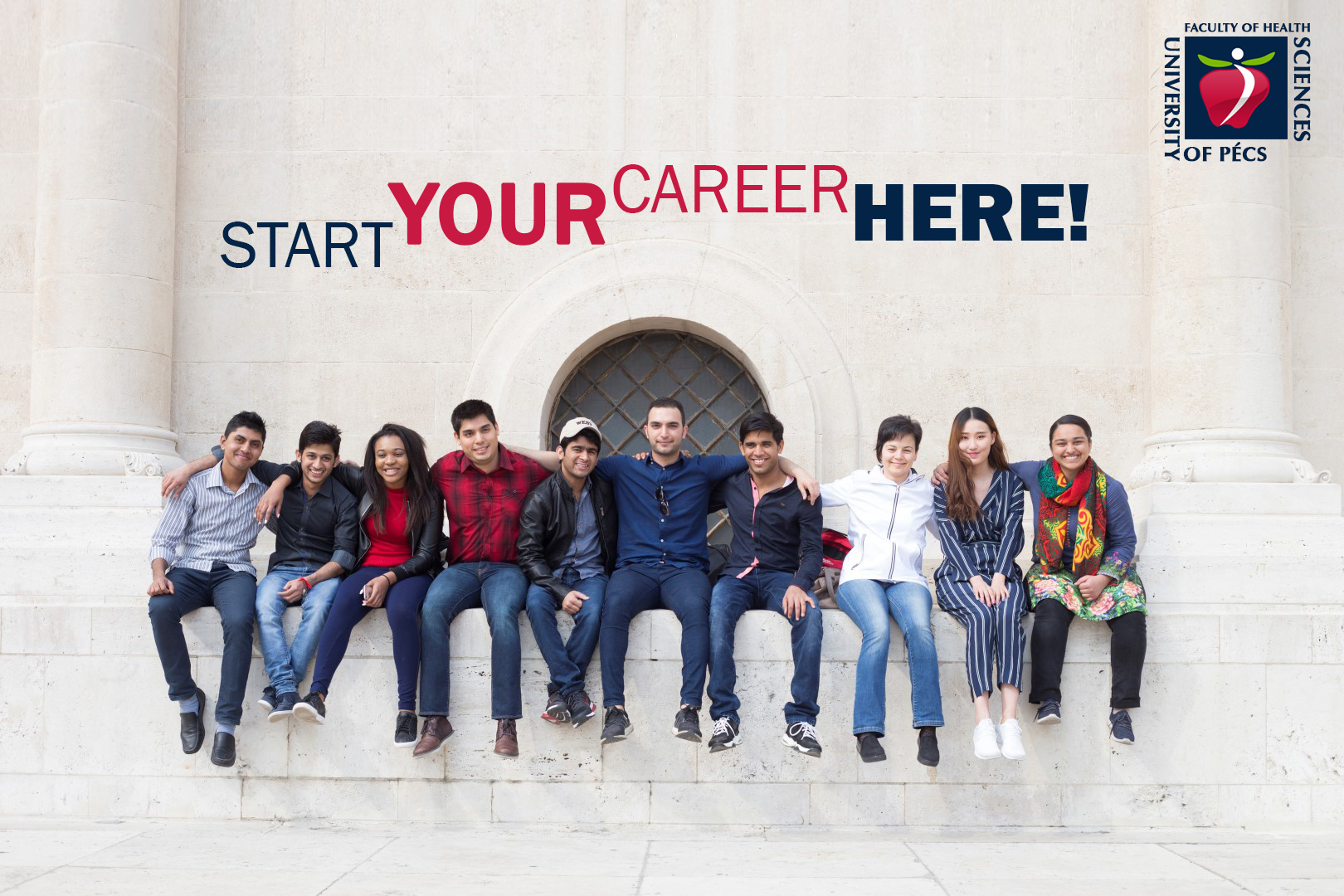 GUIDE FOR THE APPLICATION PROCESS:
Learn about the available study programmes, criterias and fees HERE.
Click on the https://apply.pte.hu/ website.
Choose your favourite study program, click on 'Apply now!' and start your application.
Submit your application to receive a notification for application fee payment.
After we received your application fee, we start the evaluation of your application and organize an entrance interview on Skype with you. Protocol of the entry interview
If you succeed in this interview, you are going to receive the First Admission Letter and a notification for tuition and registration fee payment.
After you transferred the tuition and registration fee , we issue your Final Acceptance Letter and you can start preparing for your travel to Pécs.
MINIMUM REQUIREMENTS FOR APPLICANTS (Bachelor's and Master's level):
Application for Bachelor's programme: Secondary School leaving certificate (in English or with official translation)
Application for APRN Master's programme: Degree in Bachelor of Nursing (in English or with official translation)
Application for Clinical Laboratory Science Master's programme: Bachelor Degree in Biology, Biochemistry, Chemistry, Biomedical Science or similar (in English or with official translation)
Application for Phyisiotherapy Master's programme: only Bachelor Degree in Physiotherapy is accepted
Recommended level of English:

Intermediate (B2 level) language proficiency
ECTS certificate: recommended BUT not obligatory

Eligible medical state (current HIV, Hepatitis B or C, TB (tuberculosis) infections are exclusion criteria at the acceptance)
Application handbook – General Information of Study Programmes
FOR FURTHER INFORMATION/HELP
Please turn to (Mr.) Attila Kovács, foreign affairs coordinator : attila.kovacs@etk.pte.hu