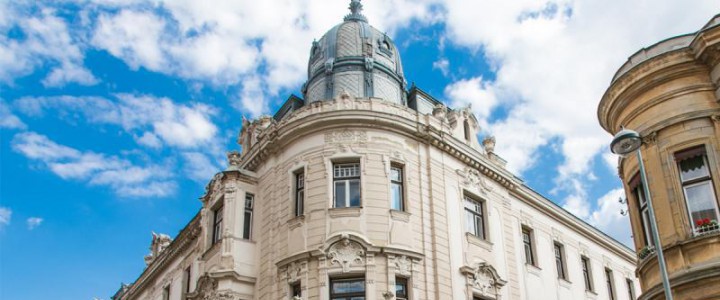 The address of the Faculty of Health Sciences: 4 Vörösmarty street, Pécs 7621
BY BUS
To the main building of the Faculty of Health Sciences you can take the following buses until the named bus stop from where you will need to walk aproximately 5 minutes to reach the building.
Stop ÁRKÁD:
2, 2A, 3, 3E, 103, 4, 4Y, 6, 6E, 7, 7Y, 8, 13, 13Y, 113, 14, 14Y, 15, 15A, 73, 73Y, 22, 122, 23, 23Y, 123, 123Y, 24, 124, 25, 26, 26Y, 27, 27Y, 28, 28A, 29, 29Y, 33, 38, 38Y, 39, 40, 140, 107E, 109E,
Stop KÓRHÁZ TÉR:
2, 2A, 25, 26, 26Y, 27, 27Y, 28, 28A, 29, 29Y, 30, 130, 31, 32, 32Y, 34, 34Y, 35, 35Y, 36, 37, 46, 47, 103, 107E, 109E
Stop CELLA SEPTICHORA:
Stop BARBAKÁN:
31, 32, 32Y, 34, 34Y, 35, 35Y, 36
Stop ALAGÚT:
Schedules of additional buses including the night buses are available on the homepage of Public transport of Pécs http://mobilitas.biokom.hu/menetrend
http://mobilitas.biokom.hu/en/home
Daily lines: http://mobilitas.biokom.hu/docs/terkep/20160901_nappali_terkep.pdf
BY TAXI
You can choose a taxi company on the website of pecs.lap.hu.
You can find cabs at the taxi stations next to the railway station and the coach terminal.
BY CAR
The Faculty is located in the city centre, which is off limits for cars except for those with a permission. You will find many praking spaces only 5 minutes walk away from the Faculty.
From Budapest to Pécs you can take the M6 motorway (turnpike road) or route 6 (free of charge). From route 6 you have to turn north at Szabadság street and exit the following roundabout on the second exit. If you turn right to Váradi Antal street you will find a parking lot for which you will have to pay. The Faculty is 5 minutes walk from here. If no free spaces are left there are several parking opportinuties around Barbakán and Jókai street, which are also 5 minute walk from the main building. Most of the parking places are for a fee.
MAPS
Maps of Pécs are available on the following website: Térkép Kalauz